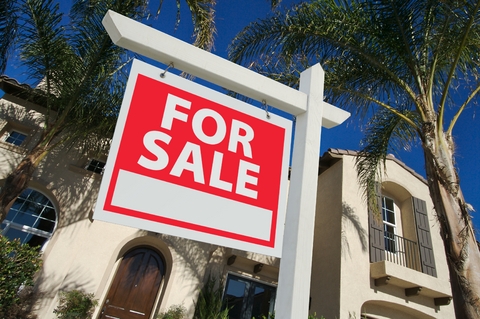 After a slow start to the year, the California housing market saw its peak for 2015 in February. According to a published report by the California Association of Realtors (C.A.R.), the market continues to improve in parts of the state.
Initially inventory and supply issues, as well as slow job growth, were hampering housing sales in California. But says C.A.R President, Chris Kutzkey.
While February's statewide improvement in the housing market was moderate, it's an encouraging sign, nevertheless, as we head into the spring home-buying season. On the supply side, housing inventory improved overall with active listings growing at a faster pace of 5.3 percent when compared to last February.
While the news is good statewide and good indicators for the spring season, many areas in California have topped out, especially where inventory is high and prices are higher. In fact says C.A.R, the only region in the state not selling at below market listing is the Bay Area because there is so much demand for housing due to Silicon Valley that most sellers there are seeing "homes sell above original list prices due to constrained supply with a ratio of 104.2 percent."
Orange County Housing Market Still Lagging…
While the Bay Area is suffering from inventory and demand issues causing people to buy at higher than listed, in the similarly priced and comparably affluent area of Orange County, CA, the picture is different. According to an article published in the Orange County Register this week, home prices are up in February by 4.2 % but "sales reflecting mid-winter escrows were down slightly, CoreLogic DataQuick reported."  Orange County is traditionally an area filled with luxury homes so it's not surprising that according to CoreLogic DataQuick, the O.C. holds "the fifth-highest median home price since the housing market began to recover in mid-2012 and comes to within 8 percent of the all-time high of $645,000 set at the peak of the housing bubble in 2007."  Although, pricing hasn't traditionally been an issue for buyers in these more affluent O.C. communities, it seems 2015 has ushered in a more conservative perspective. Buyers are waiting for whatever reason—either due to inventory, maybe a slow-moving Millennial buyer factor— for a comfortable new normal. Although it's mere speculation, because we are only in the first quarter of 2015, it's important to note that while Orange County home sales are down, Ventura County, also comparably affluent but located North, has seen an increase in sales. At the same time, they have seen an increase in construction and jobs. If that's any indicator, jobs are indeed a factor. According to a recent Chapman University Study there is good economic news on the forecast for the OC this year. According to Chapman's A. Gary Anderson Center for Economic Research which held its 37th annual economic forecast event only months ago in December in Costa Mesa – Orange County is next. Says the research, "Orange County businesses will add nearly 38,000 jobs in 2015, growing the local employment base by 3%."  This is a good indicator for home sales – time will.