Cheryl Marquis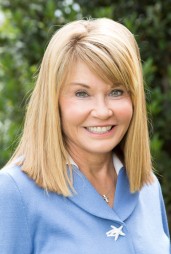 Cheryl Marquis has been an active and successful real estate agent in South Orange County, California for more than 30 years where she  has assisted clients in finding, aggressively negotiating, and settling in to their dream homes and communities. Cheryl is a firm believer that an unwavering dedication to your passions is the key to success-it is this very philosophy that forms the basis of her strategy as a real estate professional. As a TOP PRODUCER in her company, Cheryl has received the specific accreditation of a Certified Relocation Specialist (CRS) , Accredited Buyers Agent (ABR) and Seniors Real Estate Specialist (SRES) and is a member of the Who's Who of Luxury Real Estate, a select network of the world's leading luxury home agents. Additionally, Cheryl is a member of C.A.R. (California Association of Realtors), N.A.R. (National Association of Realtors), O.C.A.R. (Orange County Association of Realtors),  RR  Relocation Representative, SRS sellers representative specialist, RENE real estate negotiation expert and NHS  new home sales.   Cheryl received her Bachelor of Arts in Communications from San Diego State University. Go Aztecs!
My commitment to service is a big part of the success I have been able to help my clients achieve. I oversee every detail of a transaction, from start to finish-and this commitment is evident to my clients.
Cheryl lives with her family in the local area and is involved in civic, volunteer. and philanthropic causes; including co-sponsoring the largest Pro/Am charity tennis tournament in South Orange County.  Additionally, Cheryl is a Certified Community Response Team Member (CERT) in the President's Citizen's Corps, a program dedicated to building stronger, safer communities. Highly professional, diligent, and market savvy, Cheryl's goal is to finish every transaction with a very satisfied client, as well as a new friend and neighbor.  As testimony to this, Cheryl will happily provide you with a long list of current references – just ask.  Cheryl encourages you to call these individuals for their opinions of her integrity and expertise.
Cheryl is known for her honesty, strong work ethic, commitment to client services and tremendous real estate sales success.  Again, a list of loyal clients will be provided upon request.
The Marquis Group
Gary Marquis, Commercial Real Estate Broker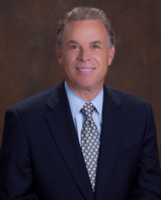 Gary has more than 30 years of commercial real estate brokerage experience in Orange County and has successfully represented more than 2,000 buyers, tenants, and property owners in the sale, lease, or purchase of OFFICE, INDUSTRIAL, RETAIL, and INVESTMENT real estate. As the Managing Director of Coldwell Banker So Cal Group, a brokerage, property management, and consulting company serving Southern California and beyond, Gary can provide experienced representation for any commercial real estate brokerage requirement.
Lauren Giosa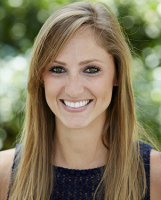 Lauren Giosa is an Orange County native who graduated with a degree in Film and Media Studies from UCI. She went on to study real estate and has been licensed since 2012. Lauren has experience with clients in the entertainment industry in Los Angeles for seven years and recently returned to UCI to work in the real estate field and to pursue an MBA. She is thrilled to be working with the The Marquis Group and is excited to work with in all areas of real estate specializing in first time homebuyers.
BRE License:  01916598
Chebel Mina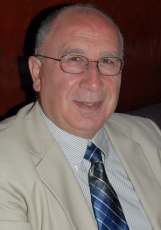 During his 17 years as mortgage consultant Chebel Mina has built a reputation as a buyer's advocate and educator. He is well known and respected in Realtors' community because for the last 12 years he has facilitated the weekly broker preview meeting in the RSM and Coto de Caza on behalf of Orange County Association of Realtors. Chebel brings to the business a relevant financial background with a Masters of Business Administration. As branch manager with Broadview Home Loans, a local direct lender, he has consistently delivered on his promises. Broadview Home Loans and Chebel Mina offer a very wide array of mortgage solutions  including several Jumbo loan options as well as FHA, VA, conventional and Reverse Mortgage.
Colleen Nichols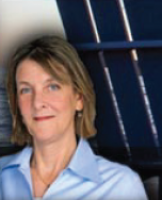 Colleen is currently licensed in Orange County California and Hilton Head, South Carolina.  She works for the team in vacation and second home clients.
 Accomplished Sales Professional in the Real Estate industry
Versatile and Results Oriented professional that provides Exceptional Customer Service
Creative Thinker that is Responsive to clients needs
Demonstrates ability to Assess Client Needs, Establish a Rapport & trust, Make Appropriate Recommendations, and Close Deals
DRE # 01921333
Scott Nichols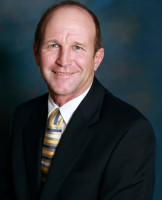 Scott Nichols brings many years of experience as a Realtor in multiple states, and a personality conducive to great, trusting, working relationships with our clients, and buyers and sellers of residential properties.  This valuable personal characteristic is a positive contribution to achieving successful results in finding the right properties for our clients, progressive marketing, success for our listing engagements, and positive transaction results.  Scott's personal interaction skills are put to good use in many face-to-face situations such as holding open houses, both for Realtors and for potential buyers, and other client meetings.
Email Scott at  swn112460@gmail.com
Calif. Realtor Lic # 02039913
Weichert Realtors
Orange Coast, CA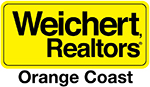 The Rest of the Marquis Group
The Marquis Team also includes a professional, experienced mortgage broker:  Chebel Mina from Broadview Mortgage, an independent mortgage brokerage firm.    Additionally, our reliable escrow officer Julie Basurto has many years experience in the escrow industry. Completing the Team are First American Title representative Steven Thomas and our professional photographer Chris Fox at Modern Take.
National Association of REALTORS® Designations and Accreditations



The Accredited Buyer's Representative (ABR®)
We are certified and specially trained to work directly with a real estate buyer to focus on every stage of the home buying process. What this means to you is that we are uniquely qualified to listen to you as a buyer and find your perfect home based on current trends, neighborhood knowledge and being completely up to date on any special programs that will help fulfill your needs.
Certified Residential Specialist (CRS)
This is the highest credential awarded to residential sales agents, managers and brokers. This is the equivalent to a PHd in real estate and involves many extra hours of training and experience to reach this level of expertise in the residential real estate industry.
Senior Advantage Real Estate Council®
When a senior sells a home, they face unique tax and legal issues that requires specific knowledge from a SRES® trained real estate professional. We have unique qualifications to help seniors buy and sell real estate and offer expert advice as it pertains to getting the most out of their home and minimizing the tax impacts.