Ladera Ranch is a dream community in South Orange County that offers the Orange County lifestyle at, often times, more affordable home prices! A master-planned neighborhood, Ladera Ranch offers all the amenities an active young family is looking for: hiking and running trails, tennis courts, swimming pools, bbq grills, parks, and rec centers, to name  a few. It's anchored by a few large shopping centers that offer a variety of yummy restaurants, stores, gyms, and more. There's also a library and firehouse in the community. One never needs to leave Ladera Ranch!
Cheryl Marquis, an experienced Orange County real estate agent, just listed another gorgeous Ladera Ranch home. This 4 bedroom, 3 bathroom home with attached garage is perfect for a family. The 2 level single family home offers space and privacy — two things every family (or parents) needs and the warp-around porch makes watching evening sunsets a pleasure.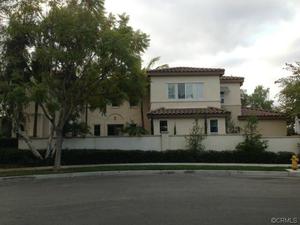 Inside, this Ladera Ranch home boasts a breakfast counter / bar and kitchen island, formal dining room, spacious family room and living room. The master bedrooms and kids rooms are also roomy and well-spaced.  It doesn't stop there: the home offers a bonus room and guest maid quarters! Overall, the well-designed house maximizes space and the gorgeous environment around it: hills, warm weather, and a great community.
If you are interested in selling your Orange County home, or snatching up a great South Orange County home like this one, contact Cheryl Marquis today.
For more Orange County real estate news and happenings, follow Cheryl on Twitter @CherylSellsOC or check her out on Facebook at CherylSellsOrangeCounty.