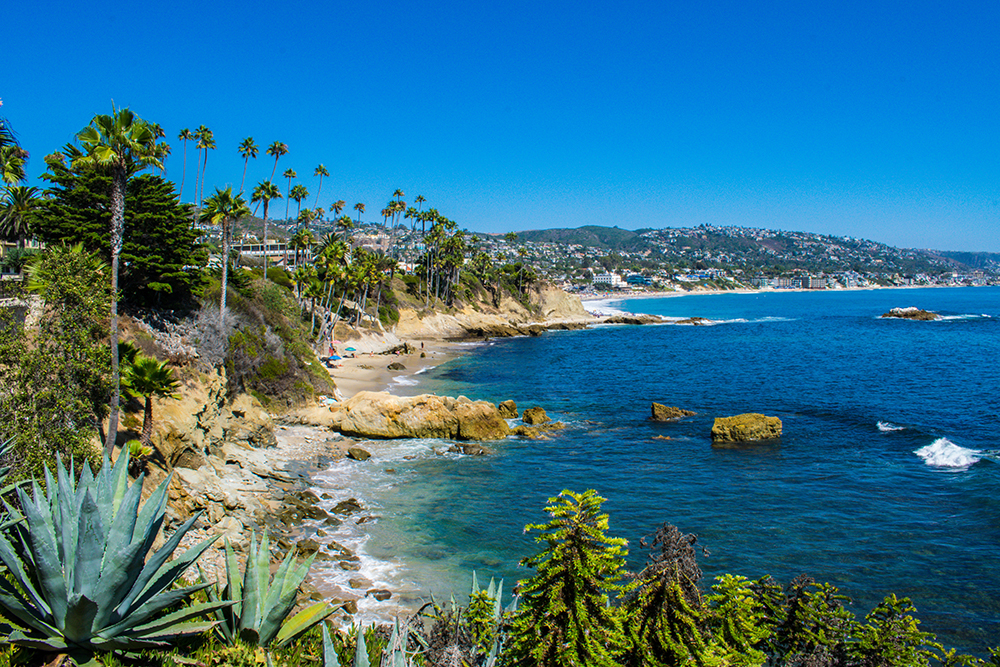 Laguna Beach Community Information
Laguna Beach (/ləˈɡuːnə/) is a seaside resort city located in southern Orange County, California, in the United States. It is known for a mild year-round climate, scenic coves, environmental preservation, and an artist community. The population in the 2010 census was 22,723. As per population estimate in July 2019, the total population of Laguna Beach city was 22,827.
According to the United States Census Bureau, the city of Laguna Beach has a total area of 25.4 km2 (9.8 sq mi), of which 22.9 km2 (8.8 sq mi) are land and 2.5 km2 (0.97 sq mi) are covered by water. Its coastline is 7 mi (11 km) long and includes 27 beaches and coves.[41] It is bordered by the Pacific Ocean on the southwest, Crystal Cove State Park and the city of Newport Beach on the northwest, Laguna Woods on the northeast, Aliso Viejo and Laguna Niguel on the east, and Dana Point on the southeast.
The land in and around Laguna Beach rises quickly from the shoreline into the hills and canyons of the San Joaquin Hills. The town's highest point, at an elevation of 1,007 feet (307 m), is Temple Hill in the Top of the World neighborhood. Because of its hilly topography and surrounding parklands, few roads run into or out of town; only the Coast Highway connecting to Newport Beach to the northwest and to Dana Point to the south, and State Route 133 crossing the hills in a northeastern direction through Laguna Canyon. Parts of Laguna Beach border the Aliso/Wood Canyons Regional Park.
The natural landscape of beaches, rocky bluffs, and craggy canyons have been noted as sources of inspiration for plein air painters and landscape photographers who have settled in the Laguna Beach since the early 1900s.[43][44] The hills also are known internationally for mountain biking.Laguna Coast Wilderness Park is a 7,000-acre (2,800 ha) wilderness area in the hills surrounding Laguna Beach. This park features coastal canyons, ridgeline views, and the only natural lakes in Orange County.